The Camel Project Board of Directors
We're looking for active, dedicated individuals to join our board. Go here to learn more.
Officers/ Executive Committee: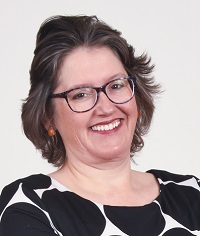 Pamela Gockley, President/Executive Director of The Camel Project
Founder of The Camel Project, Pam is certified in Bullying Prevention by the CDC of the U.S. Department of Health.
"Our mission is to prevent and eliminate bullying. Confidence and self-awareness coupled with a strong support system are missing from our communities. Helping people understand that their words and behaviors have an impact and to understand the impact is our focus."
This email address is being protected from spambots. You need JavaScript enabled to view it.
Click here to view Pam's full bio
Dean Hornberger, V.P./Chief Technology Officer of The Camel Project
"Bullying is a growing issue as reflected in the increasing violence in our schools and the increasing awareness of sexual harassment in, and out of, the workplace. The Camel Project is attempting to address this issue both in schools and in society at large. As a board member, I look forward to assisting Pam and the other board members in combating this stain on our society."
This email address is being protected from spambots. You need JavaScript enabled to view it.
Elizabeth J. Jackson, Secretary of The Camel Project
EFT, Addictions therapy, Hypnotherapy at U3: Body, Mind, & Spirit
This email address is being protected from spambots. You need JavaScript enabled to view it.
Directors:
Anne Feil, Teacher, Albright Early Learning Center
"When I met Pamela and was introduced to The Camel Project, I said,' Count me in.' Enough is Enough. Bullying must be stopped! I am committed to teaching individuals how to solve problems with bullying."

Robin Gray, Esq., Law Office of Robin J. Gray
"I resonate with the Camel Project as I was a victim years ago of bullying and domestic abuse. I see the consequences of bullying in the legal system when managing cases involving children and youth as well as custody and divorce cases as well as individuals in the prison system. If bullying and domestic abuse were prevented and yet better, eliminated, there would not be the number of complex emotional and legal issues currently facing the system today."
This email address is being protected from spambots. You need JavaScript enabled to view it.
Jennifer Riggs, Primerica
"The Camel Project is important to me because it shows actual steps on how to stop bullying now. Unlike other programs used in education it is proactive not reactive or only informational. As a former educator, I know how important it is to implement programs such as the The Camel Project. I challenge school districts to be honest with themselves and admit that the programs they are currently using are not enough. It is time to utilize a program that help eliminate that problem and not just check off the "bullying box."
This email address is being protected from spambots. You need JavaScript enabled to view it.
Elaine Swavely, Office Administrator, Shop Steward (Ret.)
"This project is important to me because bullying can leave a mark on a person's psyche for a lifetime. Bullying can lead to health issues, depression and suicide. Between 1 in 4 and 1 in 3 U. S. students are bullied at school. Nearly 43% of kids have been bullied online. 1 in 4 has had it happen more than once. If we can change just one child's life by eliminating bullying in any form, the project will be a huge success and well worth our effort."
This email address is being protected from spambots. You need JavaScript enabled to view it.
Advisory Committee:
Lucia DeAngelo, Customers Bank
Ed Frack, The Factory Advertising
Marianne Wright, Marketing Specialist
Brad Hartline, Owner, NAPA parts
John Arty, Asst Principle
Linda Ludgate, Judge
Kami Kiritsis, Aqua OM Paddle
Liz Hafer, EB Designs
Luis Guzman, Wells Fargo
Josh Spudeno, Actor
David LeBlanc, Morgan Stanley
Cheri Dotterer, Dysgraphia Expert
Tricia Ludgate, Financial planner
Dr. Santo Marabella, Professor
Dominic DeFreece, Business Consultant
Our Good Will Ambassadors
Slinky and Laptop
This email address is being protected from spambots. You need JavaScript enabled to view it.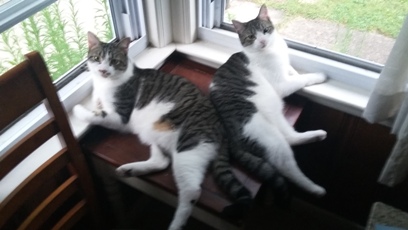 ---
Please feel free to contact us for more information on how we can bring our programs to your school or workplace.