Come visit with us at the Camel Caravan
Come visit us at the Camel Caravan, our community advocacy vehicle. The Camel Caravan travels around the country to further The Camel Project mission dedicated to assisting communities, including schools, organizations, and individuals to change the culture of violent and unacceptable behaviors that result in trauma and abuse.
But, the Camel Caravan is also a FUN center at events as we travel. When we visit we bring goodies, like bangles, stickers, chalk for drawing, games, and more!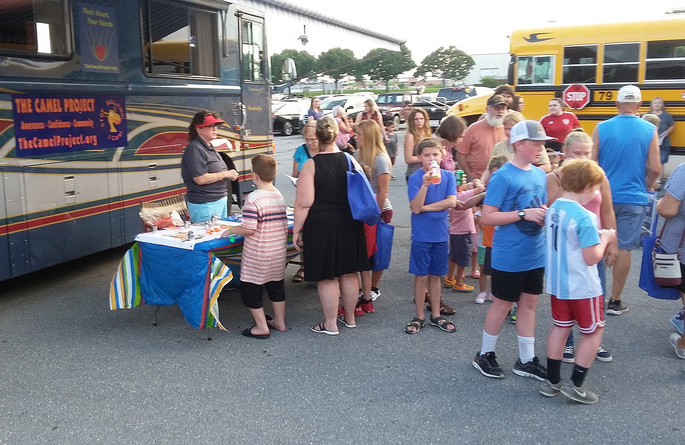 Check our schedule on the right to see when the Camel Caravan will be near you.
Are you a school, business, or community-based organization? Go here to learn how a visit from the Caravan can benefit your organization while you show your support for the mission of bullying elimination.
---
Please contact The Camel Project if you'd like more information.



See us while we're cruising America's highways? Stop by and say "Hello."