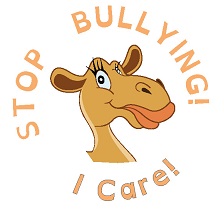 Covid Precautions for the 2020 Camel Trot
(Click here to download this page to your computer. All restrictions here that apply to you also apply to any spectators you bring.)
We are continuing to plan the 2020 Camel Trot at the Reading Airport on November 22, 2020. As with previous Trot's, our friends at Pretzel City Sports will be in charge of timing the event. For everyone's safety, The Camel Project has instituted the following rules and guidelines for the event. Your cooperation with adhering to the following will make for a safe and fun event for everyone.
Race is limited to 225 entries (or whatever the state guidelines are at the time, minus 25 people to cover staff and spectators); availability of raceday signup is NOT guaranteed! If signing up raceday, check with The Camel Project before coming to the event to confirm that the race is not full.
To allow us to shut registration down when we reach our limit, PLEASE, PLEASE sign up online at https://www.thecamelproject.org/the-camel-trot If you MUST sign up raceday and do not fill out a race reg. form at home, our person will fill out that information on site, rather than multiple people using our pens.
At packet pickup & when going to the post race food table, results board, bathroom, etc, you MUST wear a mask or face covering. You do NOT have to wear a mask while racing!! Also, remain 6 ft from the person in front of you when in ANY line. Anyone not following these rules will be asked to leave the race site and their race will not be timed. For your safety, please supply your own mask or face covering; they will not be available at the event.
If the current "new case" levels warrant it, each registrant's temperature will be taken upon arrival. Runners with an elevated temperature will be asked to leave the race site.
All Camel Trot and Pretzel City staff will wear masks & gloves during registration/packet pickup and at any area where they are physically close to runners. Hand sanitizer bottles will also be on all tables.
Water at aide stations will be "self serve" rather than handed to you. At the finish, only wrapped food will be put out; no hot food will be served at this event this year.
A much wider start line is planned. Please line up 6 ft from others, both side-to-side and front to back.
If winning an award, when your name is called, that award will be placed on a table by someone wearing gloves for you to pick up.
LASTLY, IF YOU ARE SICK THAT DAY, HAVE A TEMPERATURE THAT DAY OR DO NOT BELIEVE THAT THESE STEPS GO FAR ENOUGH, PLEASE, PLEASE DO NOT ATTEND! The degree to which people voluntary adhere to these restrictions will help determine the fate of future races.